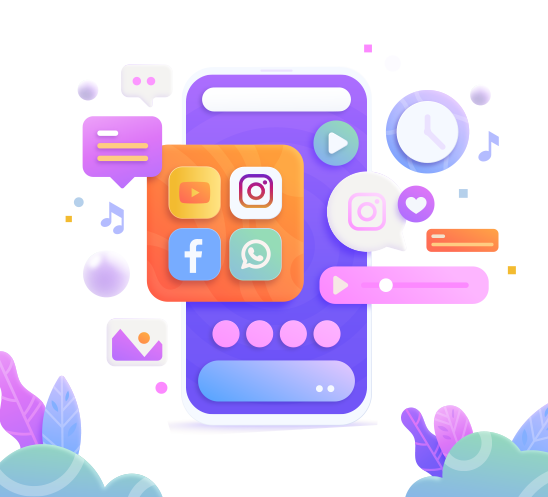 Amplify Your Brand through SMM Services
In a digital world brimming with competition, our tailored approach ensures your brand stands out and shines on social media platforms. Our journey begins with a Competitor Analysis, where we uncover the secrets to your competitors' social media success, enabling us to craft a strategy that outshines them. With Organic Social Campaigns, we create engaging content that resonates with your audience, fostering organic growth. For data-driven precision, we employ Paid Social Campaigns, optimising your budget for maximum impact. Our vigilant Tracking and Monitoring ensure your social media stays on the winning track, while our Reputation Management safeguards your online image. To amplify your reach, we seamlessly integrate your website and social media, creating a cohesive digital ecosystem.
Expert Competitor Analysis:
At Your Reputations Consulting, we excel in the art of competitor analysis. We meticulously research and dissect your competitors' social media strategies to understand what's working in your industry.
Data-Driven Campaigns:
We don't rely on guesswork. Our approach is rooted in data-driven insights. Whether it's organic social campaigns or paid social ads, we leverage data to target the right audience, ensuring that your social media marketing efforts yield the best possible results for your budget.
Reputation Management:
We understand the importance of maintaining a positive online reputation. Our team actively monitors and manages your brand's reputation across social media platforms. We address any negative feedback promptly, protecting your image and ensuring that people online are saying good things about your business.
Seamless Website Integration:
To maximize your online presence, we seamlessly connect your website with your social media profiles. This integration allows your website visitors to easily discover and follow your social media accounts, while your social media followers can explore your website. It's a cohesive approach that ensures all your digital assets work.
Twitter Marketing
Facebook Marketing
Youtube Marketing
Linkedin Marketing
Intagram Marketing