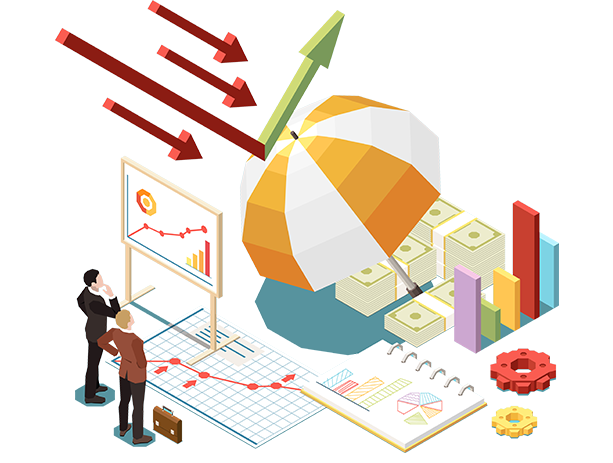 Crisis Management Service You Can Trust
Is your brand dealing with the effects of an online reputation crisis? Your Reputations Consulting's online crisis management services are available to solve urgent problems quickly and help your company recover. We are experts in repairing your reputation and winning back the audience's respect and loyalty. We can help you neutralize negative reviews, lower complaints, or carefully monitor internet discussions about your company.
Scenario Identification and Planning
We understand that crises can come in many forms, from natural disasters to cyber-attacks or a global pandemic. With our online crisis management services, we can help businesses stay agile and responsive to any situation that may arise.
Brand reputation is a valuable asset that can take years to build but only moments to destroy. We recognize the importance of protecting and managing brand reputation during a crisis. Our team of experts works closely with businesses to develop proactive strategies that safeguard the brand image and preserve customer trust.
Our online crisis management services offer a comprehensive suite of solutions to help businesses effectively manage crises, from root cause identification to risk assessment and analysis. Through strategic communication and effective crisis implementation, we ensure your businesses can confidently navigate challenging times.
Cause Identification:
To effectively manage a crisis, it is crucial to identify its root cause. Our experts utilize their extensive experience and knowledge to conduct thorough investigations and determine the underlying factors contributing to a crisis. By addressing the root cause, businesses can implement long-term solutions that prevent future crises and enhance overall resilience.
Risk Assessment and Analysis:
Understanding and assessing potential risks is a vital component of crisis management. By anticipating potential crises, businesses can take pre-emptive measures to mitigate risks and minimize the impact on operations and reputation.
Analyzing Communication Channels:
Effective crisis management relies on clear and timely communication. We understand the importance of analysing various communication channels to ensure accurate and consistent messaging during a crisis. Whether it's internal communications with employees or external communications with customers, suppliers, and the media, our crisis management services emphasize transparency, honesty, and empathy to maintain trust and credibility.
Strategic Communication:
Effective communication is critical to managing the situation and preserving the brand's reputation during a crisis. We help businesses develop strategic communication plans that ensure clear and consistent messaging across various channels. By guiding crisis communication best practices, we help your businesses maintain transparency, build trust, and navigate challenging times confidently.
Effective Crisis Implementation:
A well-executed crisis response is essential for minimizing damage and recovering swiftly. By guiding decision-making, resource allocation, and coordination, we ensure that businesses can respond promptly and efficiently, mitigating the impact of the crisis
Get Free Crisis Management Service Analysis?